Our Story
South East North West Realty(SENW) is a real estate company established in 2016 by Simon Enwia and Ashourina Hartoun, who as a family invested in real estate since 2011. Since its inception the company has grown year-to-year in number of assets, associates and gross sales. South East North West Realty(SENW) has two divisions: development and brokerage. The development division includes retail, general contracting and commercial real estate investments. The brokerage division includes a technology and client first based approach to real estate representation for both residential and commercial clients.
Media
First-of-its-kind grant awarded to Skokie home design center
The Skokie Village Board recently approved a grant of up to $46,000 for a new home development and design center in the 4800 block of Main Street, the first under a program...
MEET OUR TEAM
Let our team work for you, your family and your company. We're working smarter, faster and harder than the competition to get the best results. Real estate and how it's built is what we live in, work in and thrive in.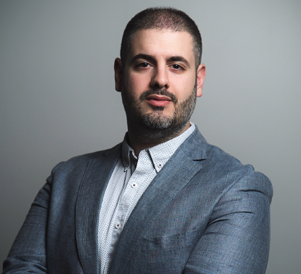 Simon Enwia
CEO & Co-Founder
Commercial Senior Advisor specializing in REIT, Family Office acquisitions and dispositions. Licensed in IL, FL & WI.
Successful and innovative C-Suite level executive, serial entrepreneur and start-up veteran who has been investing professionally in real estate since 2011. Founder and former CEO of Vena Amors, a ...
FIND A LOCATION
Our centrally located facility is designed with the client experience in mind. Located Main street corridor with close access to both CTA Yellow line metro systems and the I-94 Expressway we are very accessible to meet with you.
Office Address
8100 W Oakton St STE 103, Niles, IL 60714
Business Hours:
Monday-Friday 9am-5pm
Closed for Lunch
Amenities
Free Street Parking
Disability Access
Family Changing Table
Coffee & Refreshments
Free Guest Wifi
Let's make something great together
---
Please contact us with your questions or comments. We look forward to hearing from you.